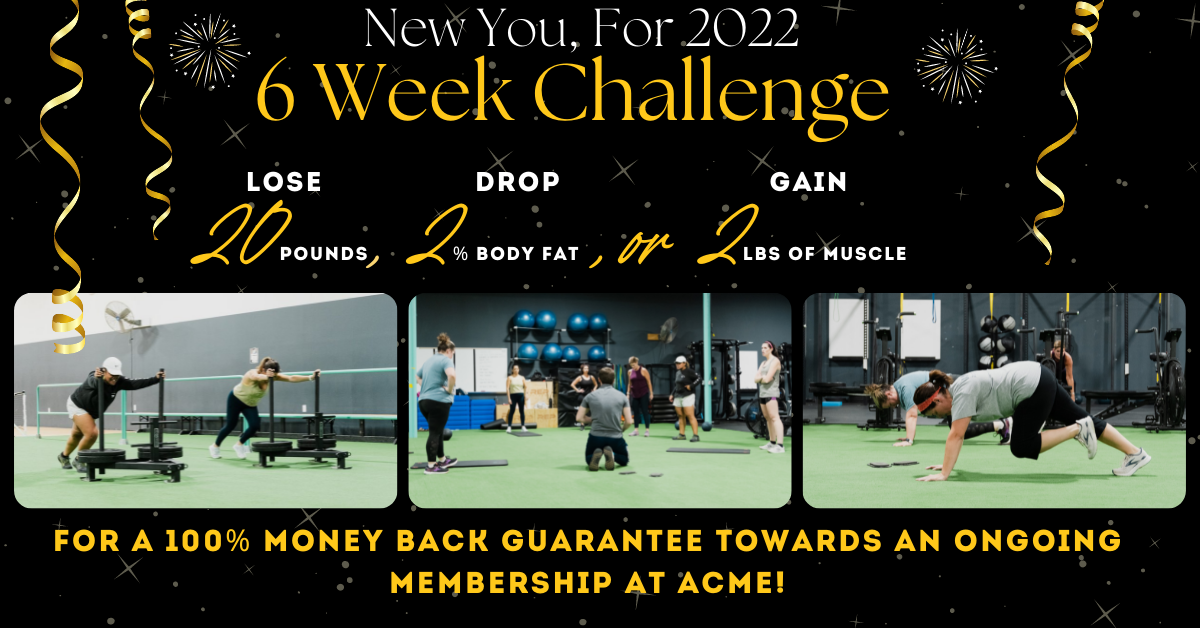 2022 is just around the corner which means making the dreaded "New Years Resolution" that often fails. This year, we're here to make that different! 
With our "New You for 2022" 6 Week Challenge, we're challenging you to Lose 20lbs, Drop 2% Body Fat or Gain 2lbs of Muscle! Don't worry, our certified coaches are gonna guide you through three fitness classes per week, make sure your nutrition is on point and keep you accountable by being available 24/7! We're not only going to help you reach your goals, we're gonna help you crush them!
This Could Be a FREE 6 WEEK CHALLENGE, if you hit any of the the 3 goals that we are challenging you with. If and when you win the challenge, we will give you ALL of your money back to use as a credit towards an ongoing membership with Acme!
If you're ready to fit back into your favorite pair of jeans from high school or be Miss Independent and carry all the groceries by yourself, then our FREE 6 Week Challenge is the right fit for you!
BUT ACT FAST! There is LIMITED SPOTS available, get yours while you can!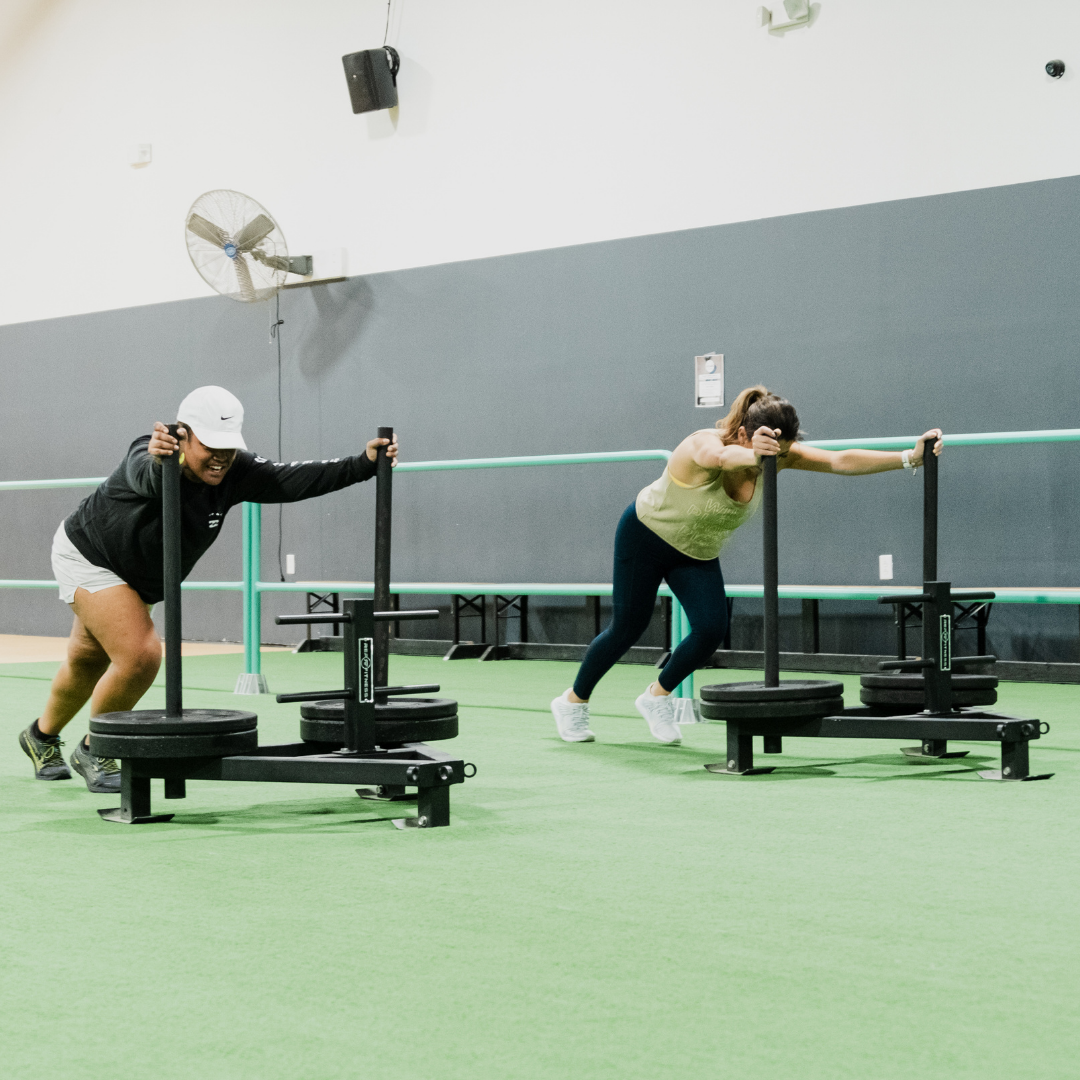 Fitness classes with an Acme Athletics trainer to help push you toward getting the results that last! Your coach will adapt your program to get you melt fat, tone up, and see results fast. You will be able to track your own progress which will help you continue to improve, avoid plateaus and keep seeing results!!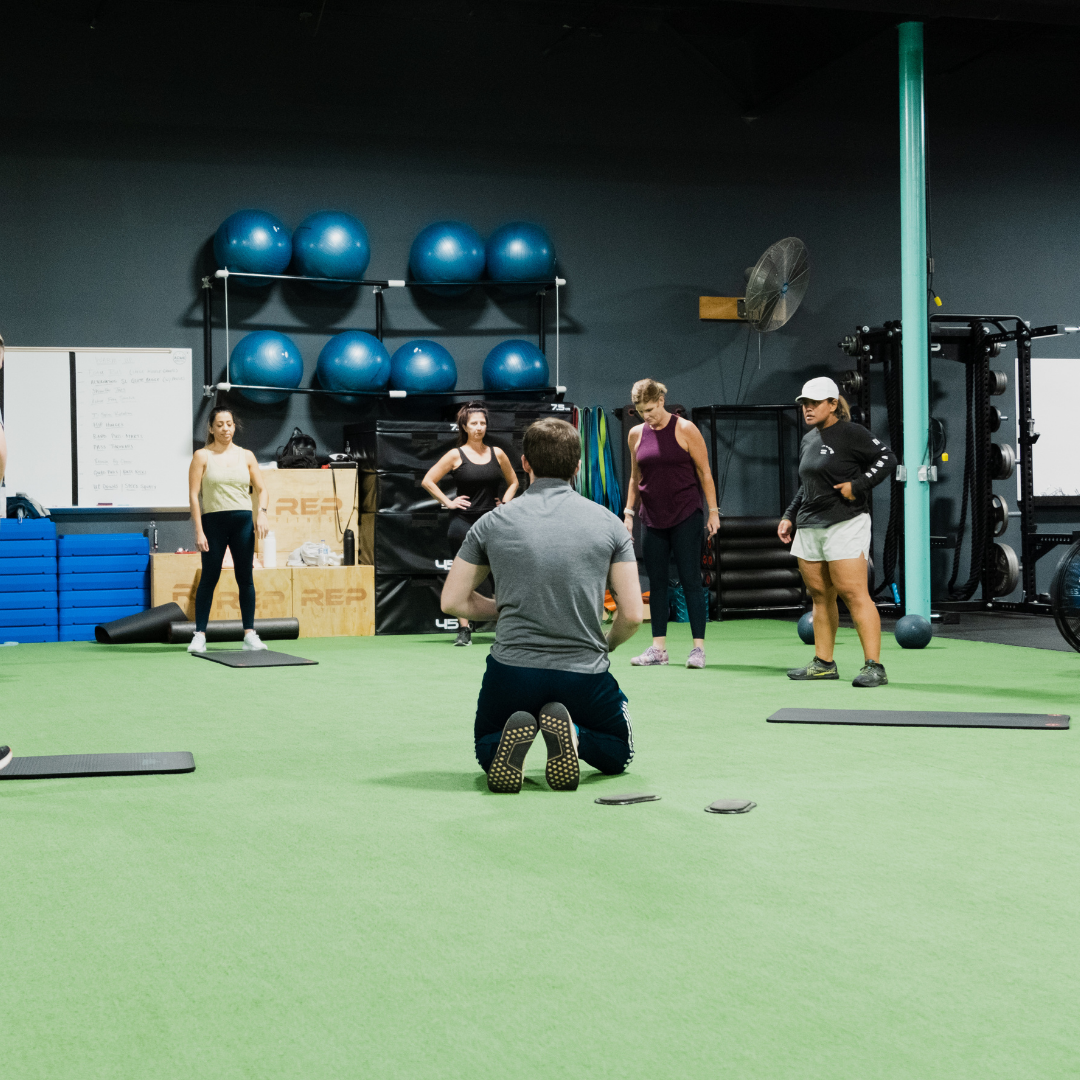 We are here to SERVE you through weekly weigh-ins on our state of the art In-Body Machine. We will also be there for support and accountability whenever you need it. We're here to help with tips, advice, or just some extra encouragement. We are here to help you succeed!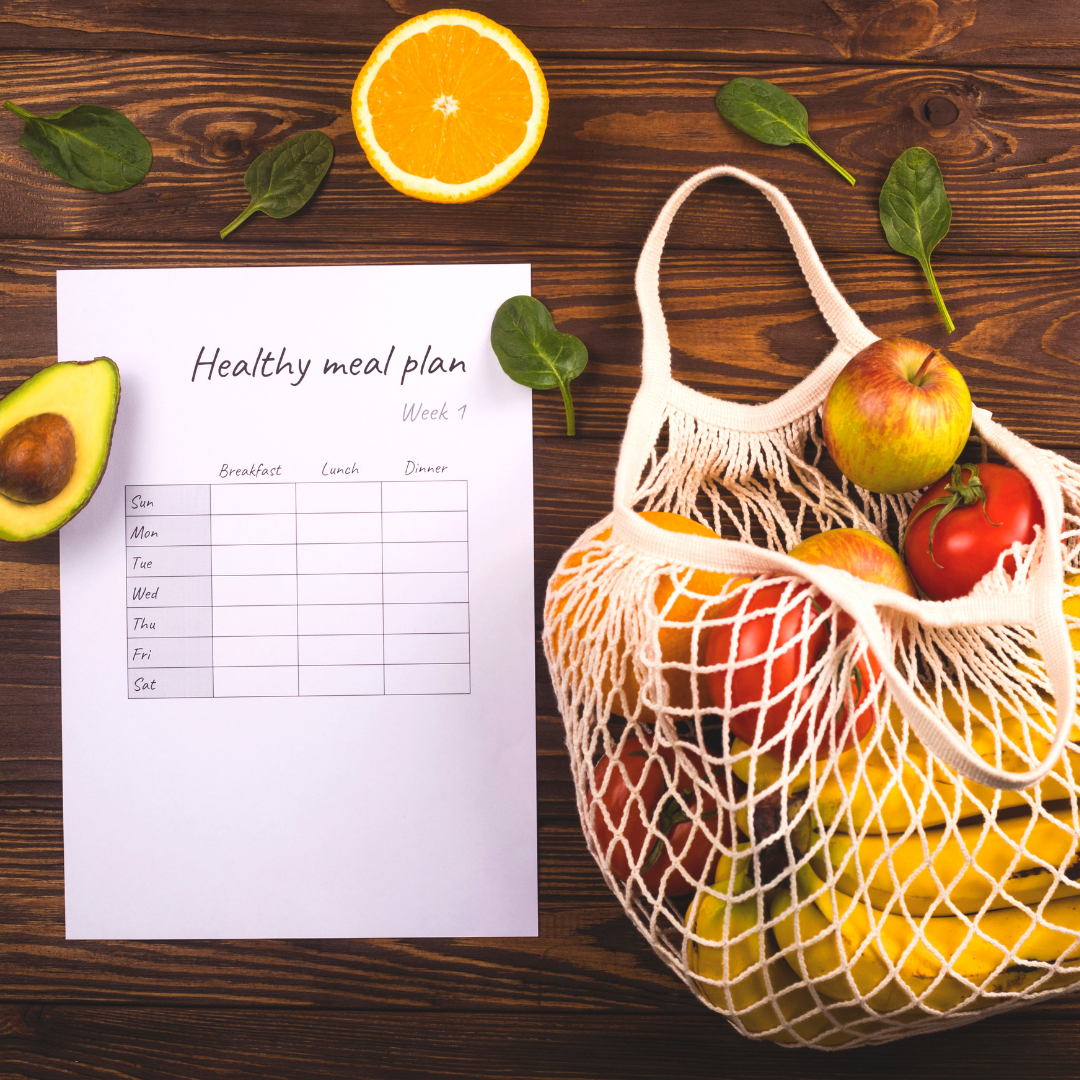 No More Strict Crazy "6 Week Meal Plans" that you do and then quit!  We will sit down with you 1 on 1 and make you a sustainable long-term nutrition plan. Because if you have to give up a pizza to get results what's the point? We will customize your plan to properly fuel your body and finally melt those stubborn pounds away.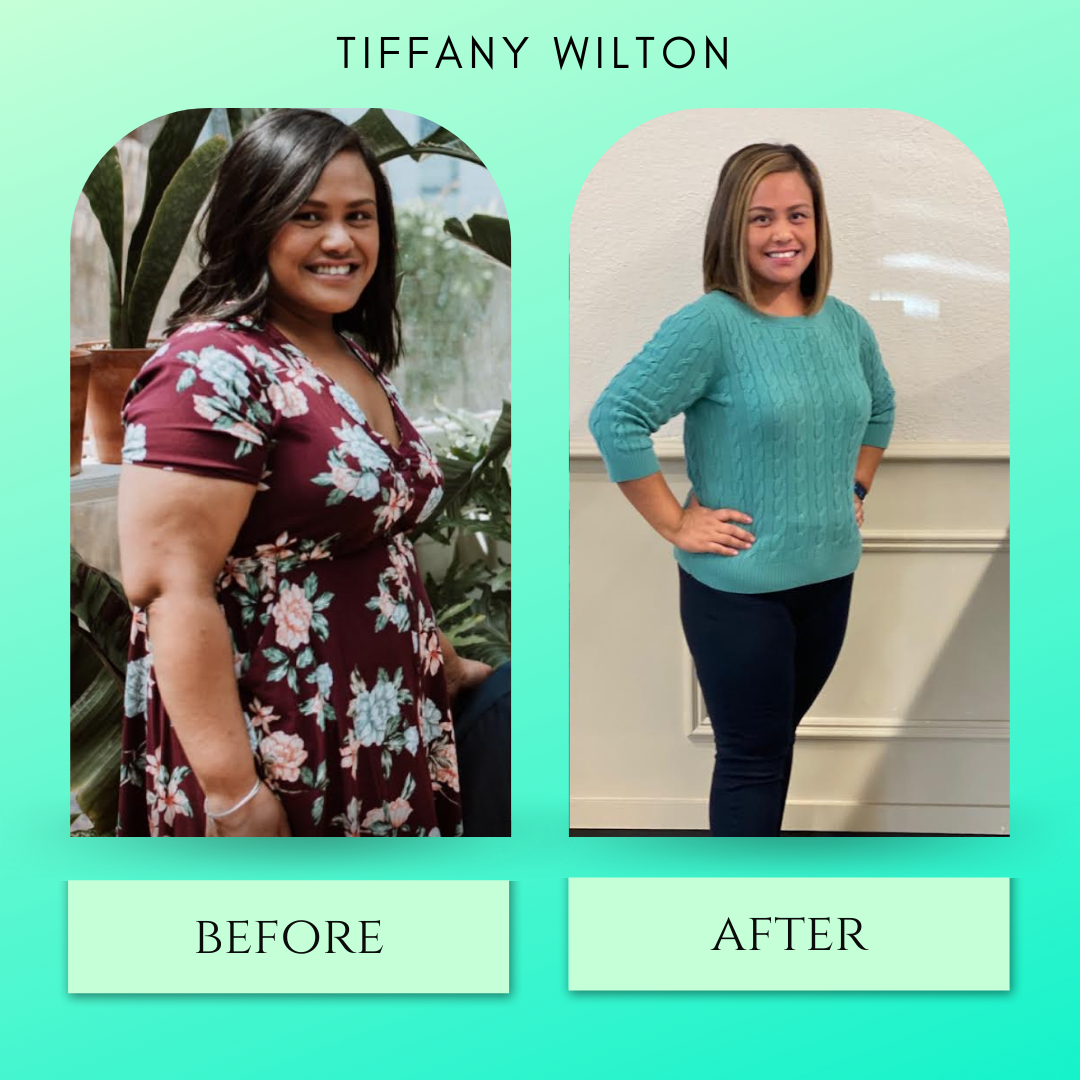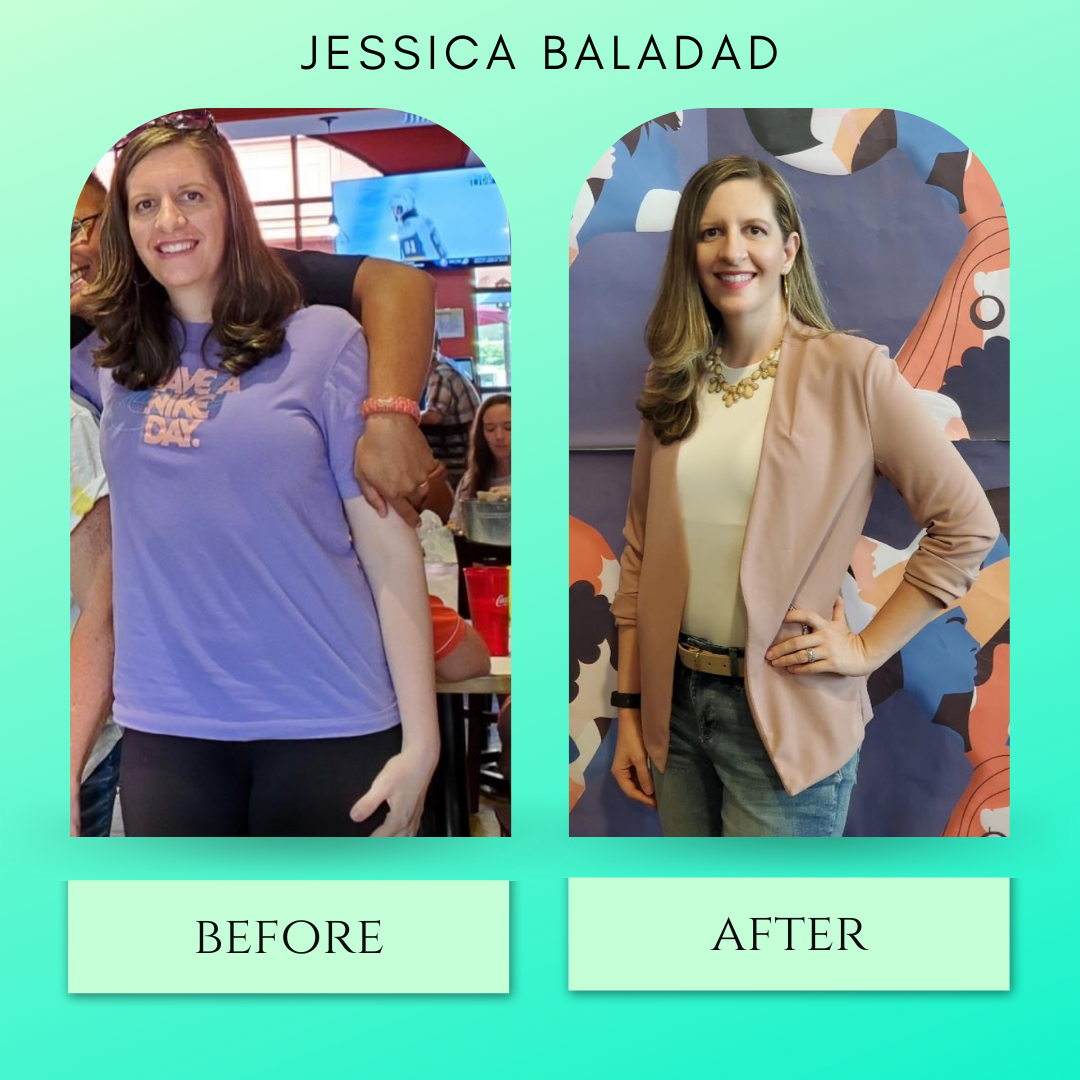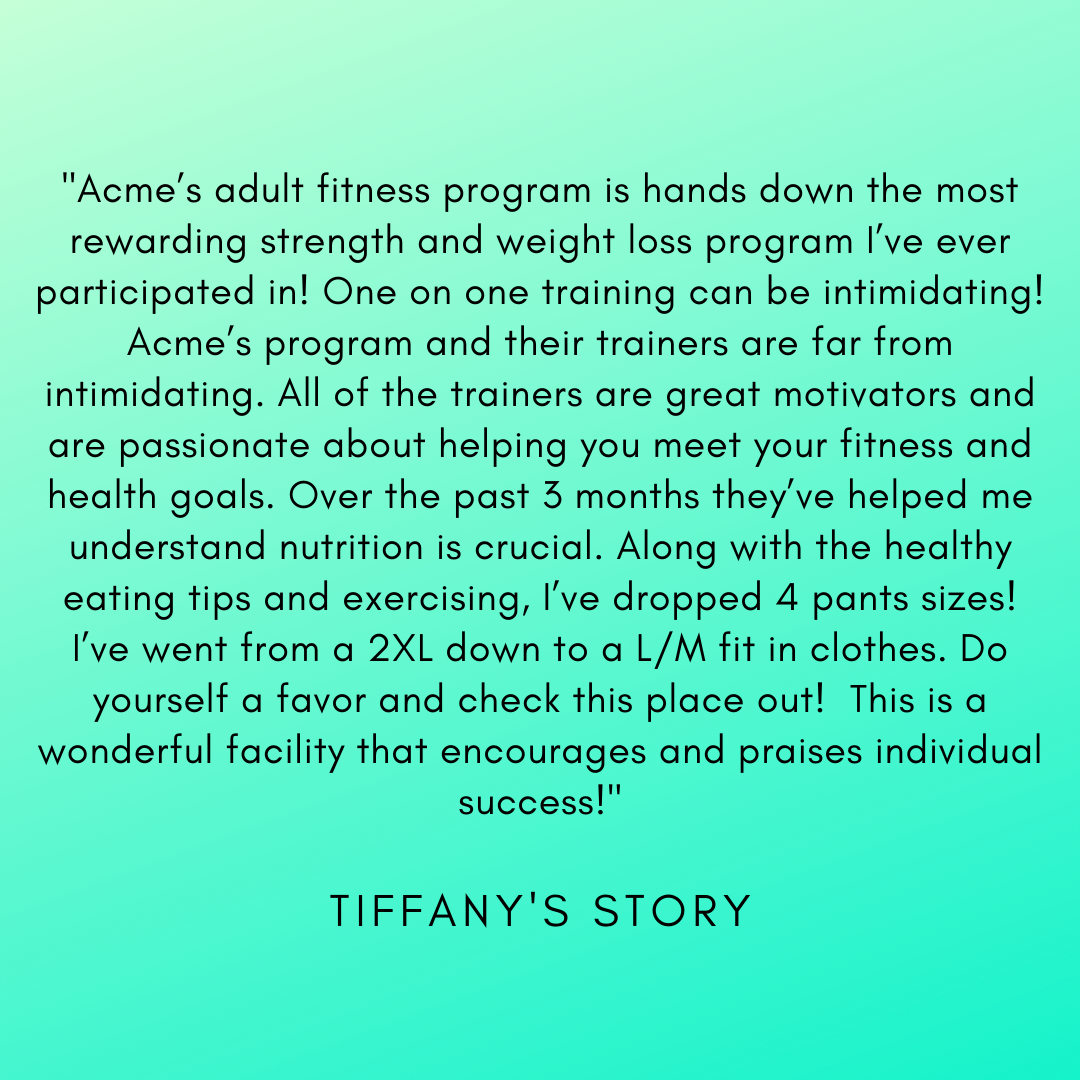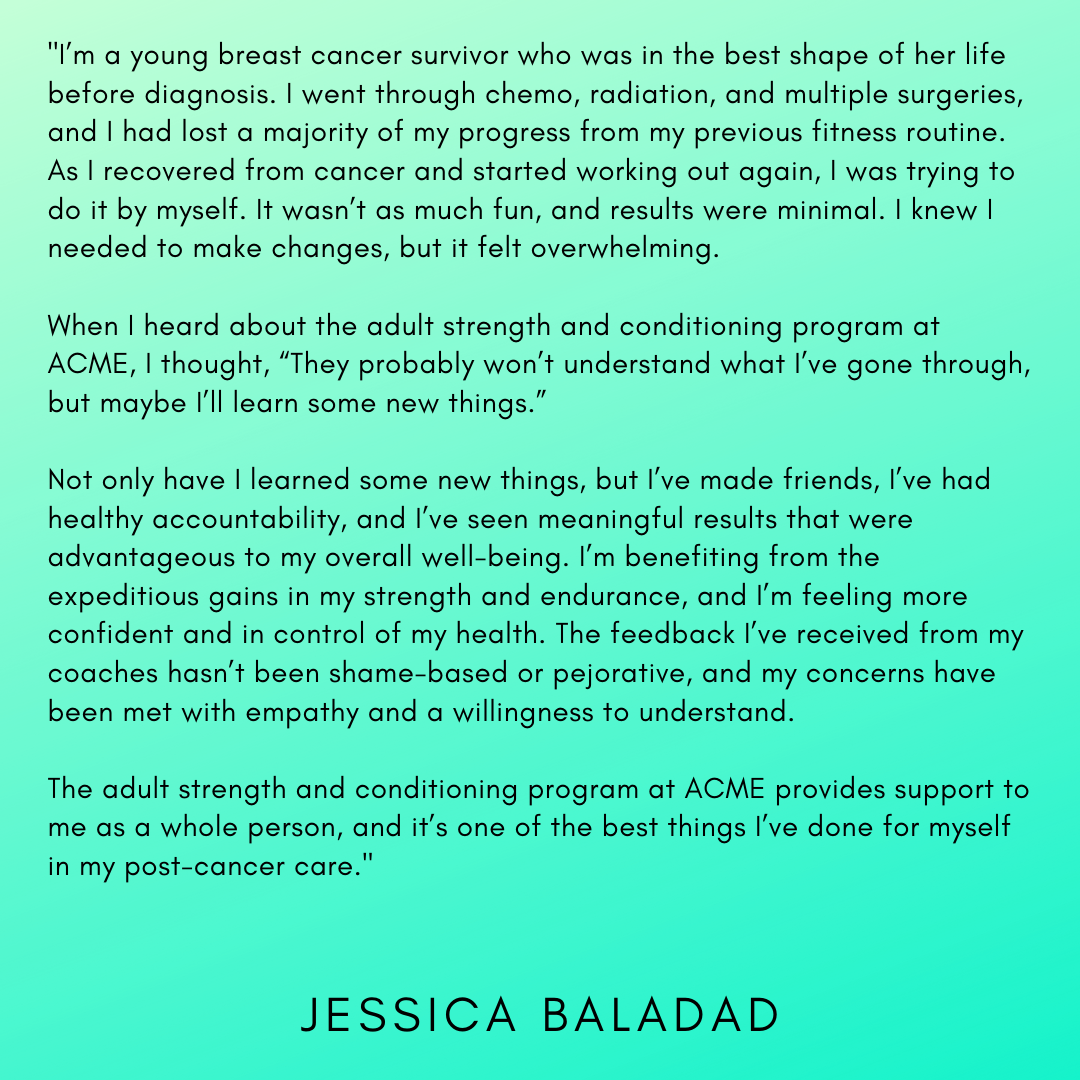 "After experiencing rapid weight gain amidst surgery and the covid lockdown, I turned to the adult strength and conditioning program with Coach Dawson at Acme Athletics. I am so happy with the results that I have received so far. I am down 7 pounds in body fat. My clothes are fitting better. I am feeling myself getting stronger every session and I feel much more confident. I am so appreciative of Coach Dawson motivating me and helping me meet my goals and look forward to making even more progress." 
"I have been a crossfitter for years. I've tried whole paleo, paleo, and keto diet lifestyles. All with little to no results… Three months with Dawson at Acme Athletics and I lost 20 lbs of Body Fat, gained 5 lbs of muscle, and have had sustainable results. (I have even had ice cream!!) 
My weight on the scale only shifted about 5 pounds, but my dress size went down 4 sizes IN THREE MONTHS!!"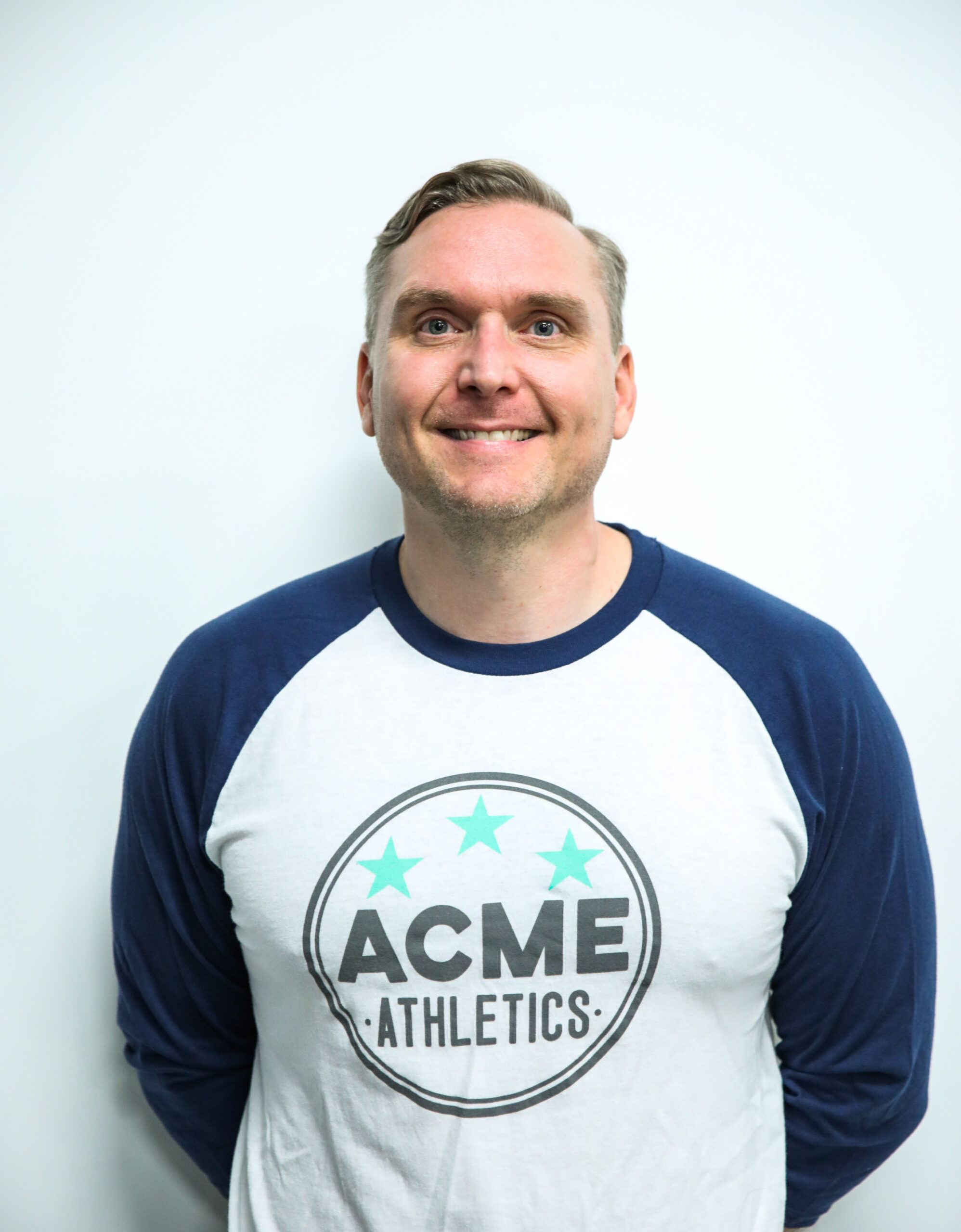 Dawson Darnell
Director Of Fitness
Experience
Strength Coach and Personal Trainer for 12 years
4 years of experience as Personal Training/Gym Manager
Led Corporate Wellness Programs among Military, Fire, Police, Financial Services, and CEMC Power Company with concentrations in Injury Prevention, Body Transformation, and Nutrition Counseling
Health Coach for Corporation using Motivational Interviewing for 2 years
Previous High School Strength and Conditioning Coach for Wrestling and Baseball Athletes
Selected Trainer for Emory's Wounded Warrior Program in Atlanta, GA
QUALIFICATIONS 
Bachelor of Science in Biology from Austin Peay State University

Master of Science in Health and Human Performance with emphasis in Health and Wellness Leadership
Certifications
NSCA Certified Strength and Conditioning Specialist (CSCS)

PTA Global Behavior Change in Exercise, Certified Personal Trainer

Functional Movement Screen, Level I and II

Burgener Strength Weightlifting Coach, Level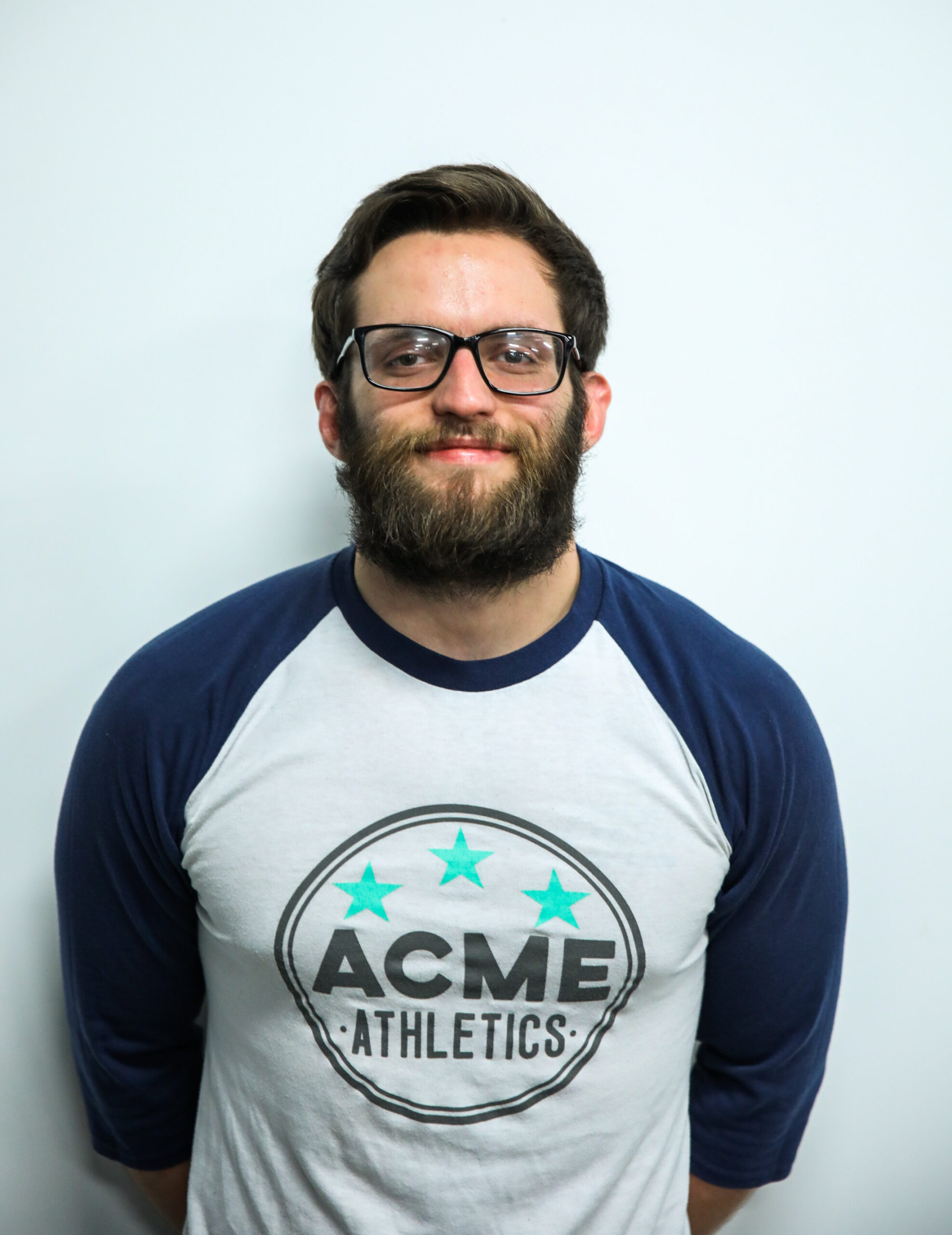 Eyan Pope
Coach
Born and raised right here in Clarksville, TN., Eyan began his athletic career at age 7 with football, 4 years high school (All-District Linebacker as a senior), 1 year high school wrestling, 4 years college football at NCAA DII level as a linebacker and defensive end, and 3 years collegiate cheerleading. Eyan realized his passion for fitness and performance early in high school and after his athletic career ended, he realized he had an opportunity to bring elite athletic performance and strength training to the city of Clarksville. It is his goal to not only develop top-tier athletes in his hometown but to help athletes develop healthy fitness and lifestyle habits that they can carry with them for the rest of their lives. Eyan aims for his athletes to develop the confidence they need to achieve any athletic, fitness, or health goal they dream of.
QUALIFICATIONS 
Bachelor's of Science in Exercise Science & Kinesiology with an emphasis in Health & Fitness Leadership from Kentucky Wesleyan College in Owensboro, KY

USA Weightlifting (USAW) Level 1 Sports Performance Coach

CrossFit-L1 Certified Coach
PROFESSIONAL EXPERIENCE
Coaching fitness & athletic performance in all age groups for 6+ years

University of South Alabama Football Strength & Conditioning

CrossFit Rugrats (fitness specialized towards youth)

Owensboro CrossFit (fitness specialized towards all age groups from youth to adult)

Coaching fitness & athletic performance in all age groups for 6+ years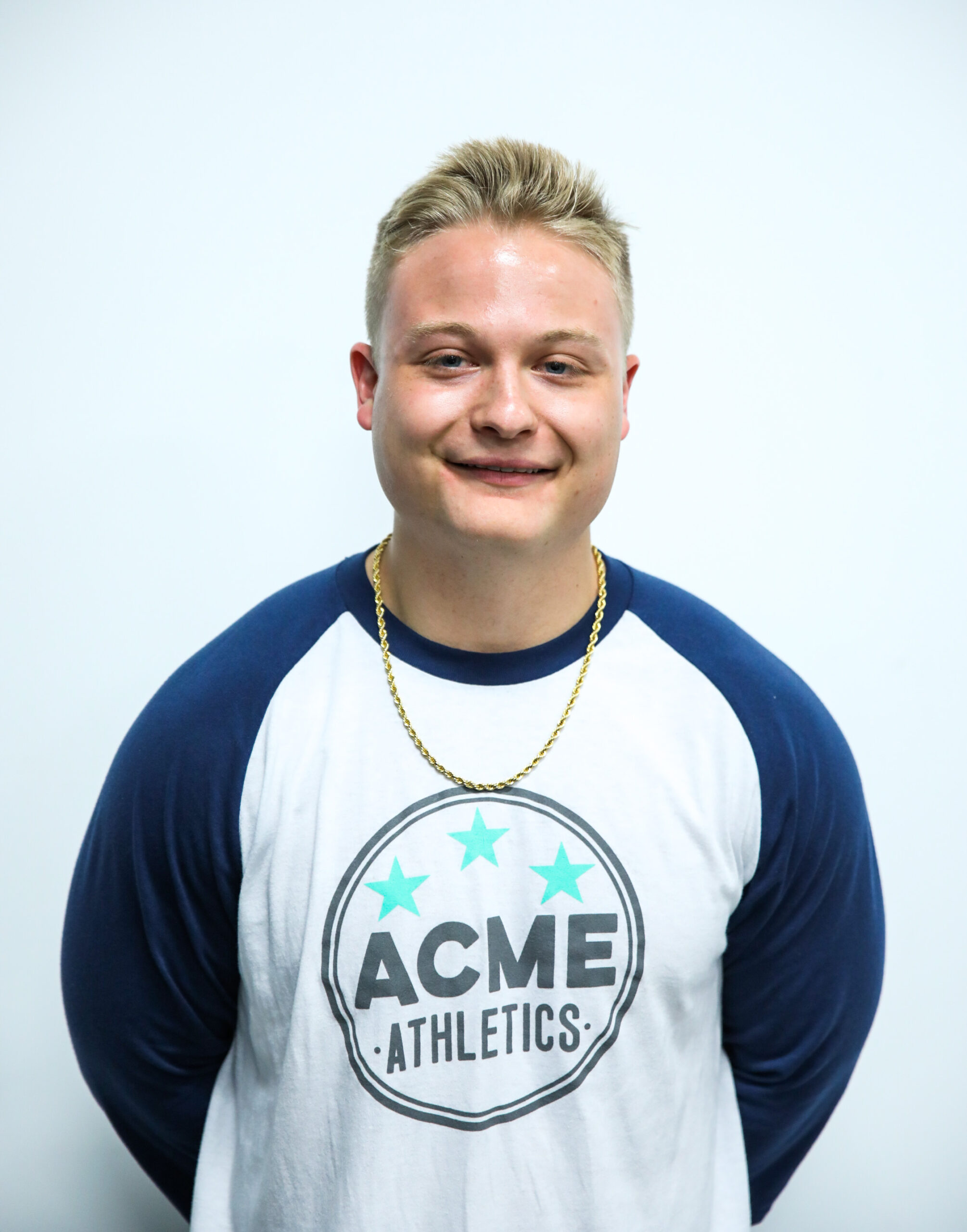 QUALIFICATIONS 
USA Weightlifting Coach 

Nationally Qualified Competitive Powerlifter 

Strength and Conditioning Coach
Strength History 
Totaled 1316 pounds in a USAPL powerlifting meet where he:

squatted 468 lbs
bench pressed 320 lbs
deadlifted 529 lbs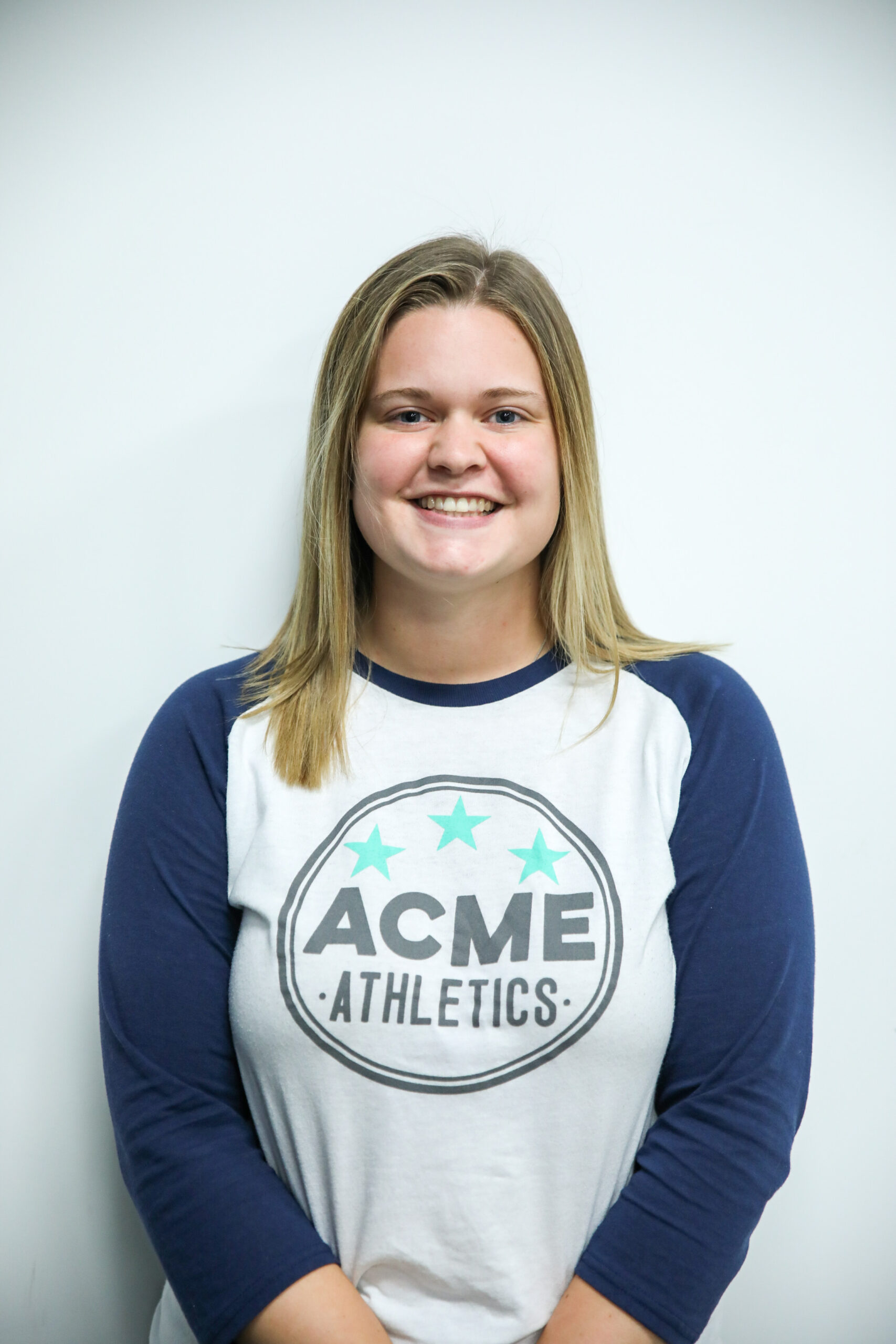 Megan Wadsworth
Accountability Coach
Megan has been playing sports since she was 4 years old. 14 years experience in softball, 8 years in basketball, and 6 years in volleyball. Megan has helped coach various sports camps throughout her high school and college career. She has always had a passion for fitness,strength, and conditioning, and loves to help people become the best version of themselves that they can be.
QUALIFICATIONS 
Graduating with a Bachelors of Science in Health and Human Performance with a concentration in Applied Exercise Science in December 2021



PROFESSIONAL EXPERIENCE
USA Weightlifting (USAW) Level 1 Sports Performance Coach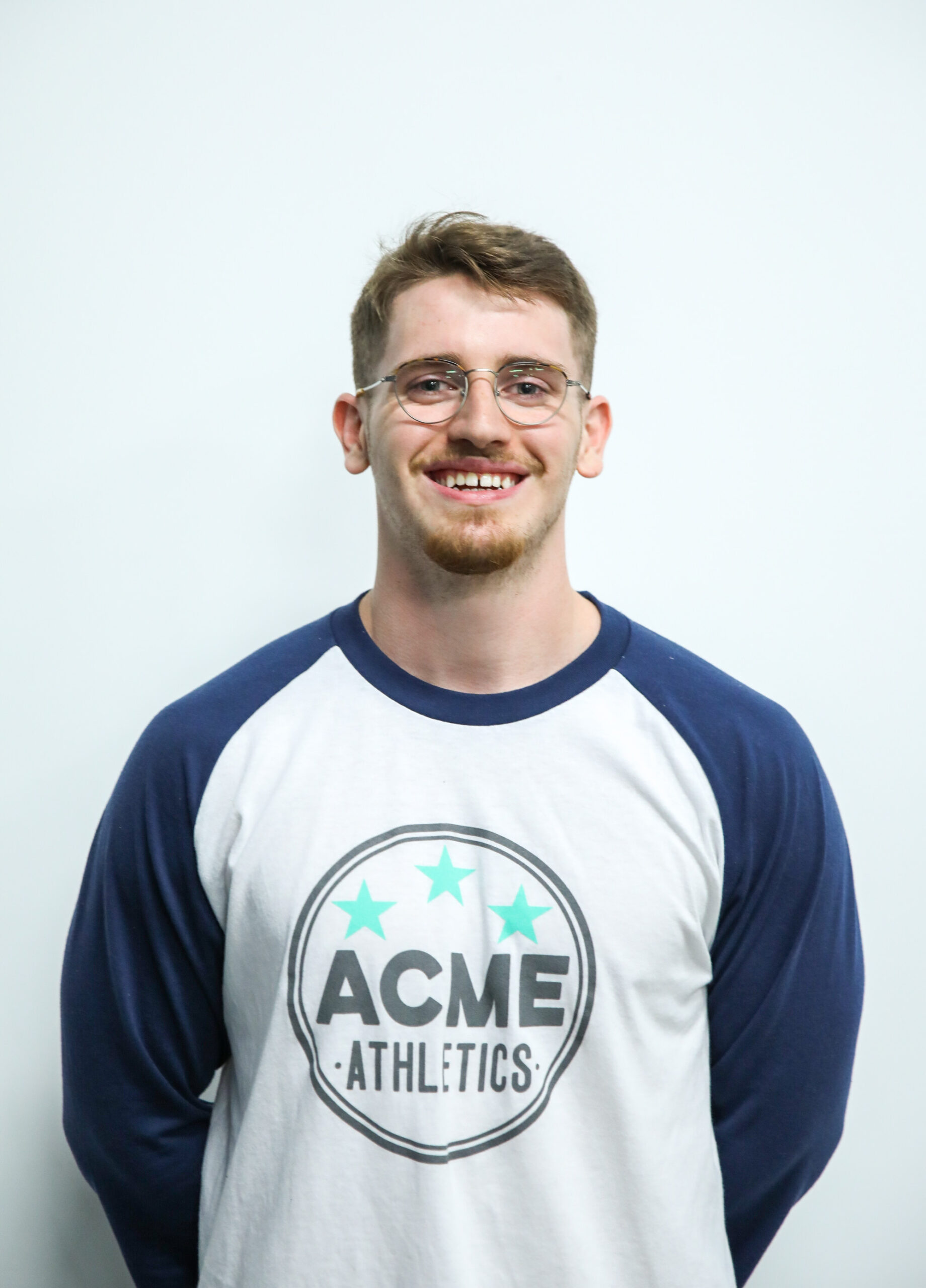 Brandon Anderson
Accountability Coach/ Trainer
Brandon's  parents ran a boxing and MMA gym, which sparked his love for fitness. Brandon played Soccer and Tennis in High School. He went on to go to Bethel University on a Tennis Scholarship. Brandon was the Assistant Tennis Coach at Camden Central. Youth Soccer Coach for three years. He obtained his Sports Nutritionist Certification in late April. Brandon recently moved to Clarksville in June and is glad to be bringing a spark to the Adult Fitness and Youth classes.
QUALIFICATIONS 
High School Tennis Coach – 3 Years
Youth Soccer Coach / Referee – 3 Years
Personalized Nutrition Coach 
PROFESSIONAL EXPERIENCE
Certified Sports Nutritionist – AFPA
USA Weightlifting (USAW) Level 1 Sports Performance Coach