541 Adult Fitness
We pave the way, so you can GO THE EXTRA MILE!


Joint Friendly Workouts
Each workout is customized around your injuries. No high impact training that hurts your joints

A Lifestyle Approach
We don't just focus on one aspect of fitness. We focus on fitness, eating, lifestyle, sleep and all the things that can influence your goals.

We're With You Every Step Of The Way
Just show up and we'll do the rest. You're never alone here. No more showing up and not knowing what to do. You don't have to think.

Start At Your Level
Whether you're just getting started or stuck in a rut, we will access where you are at and get you started right where you should begin.

Large + Small Group Workouts
Whether you like working out with a team, or would rather only be with some of your closest friends, we have options for you!

Get Results Guranteed
We can gurantee that you will see and feel the results with our program! If you're willing to put the work in, we'll make sure you are on the right path!
Do you struggle with making progress towards your goals? Are you intimidated by gyms? Are you looking for somewhere that is judgement free and able to work any fitness level?
No matter where you are starting, we have a program for you and your goals!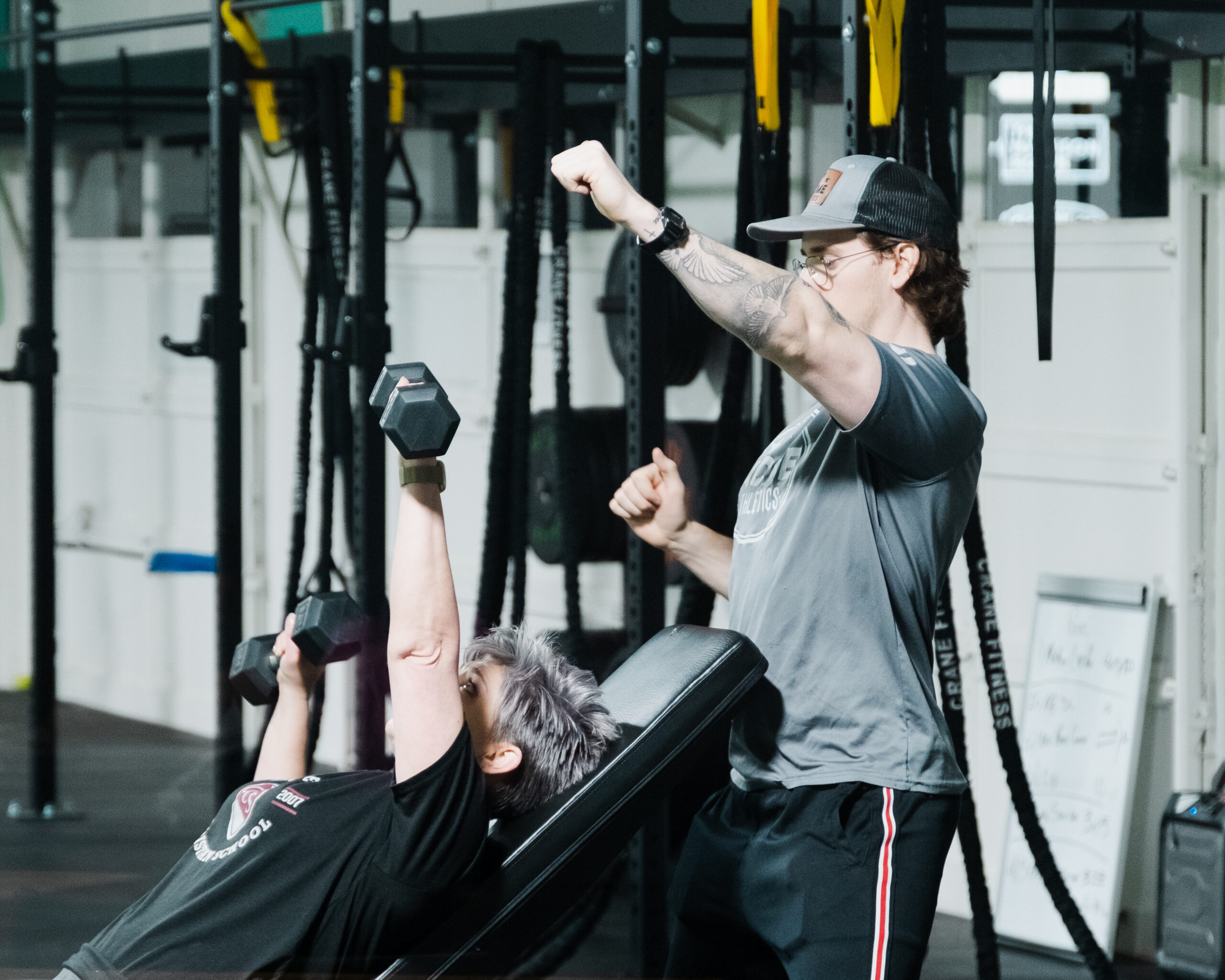 Semi-Private Training
In 541 Adult Fitness, our Semi-Private Training is all about you! With our semi-private membership we will sit down with you, build you out a program tailored to what your exact goals are, create you an individualized nutrition plan from our Certified Nutritionist in house, and continue to sit down with you monthly to go over your successes, make adjustments to your program/habits and do whatever else we have to do to make sure we go the extra mile! Semi-Private is perfect for the person with a specific goal in mind that wants more attention from their coach during their session and a more personalized experience!
What is included in the Semi-Private Training membership?
Our Semi-Private membership is all inclusive when it comes to our three pillar approach with fitness, nutrition, and accountability.
Included in the membership is:
24/7 Access to Acme's Accredited Fitness Professionals
Custom Personal Fitness Program
Individualized Nutrition Plan, Recipes and Guidance
Monthly in-person Accountability Consultations
Weekly Accountability Check-ins
Unlimited InBody Scans
BridgeAthletic Fitness Tracking App Access
At-home program in BridgeAthletic
Monthly Member Challenges
Access to our Member Exclusive Facebook Group
Quarterly Community Building  Member Events
Up to 3 Semi-Private Training Sessions per week
Access to Group Training Included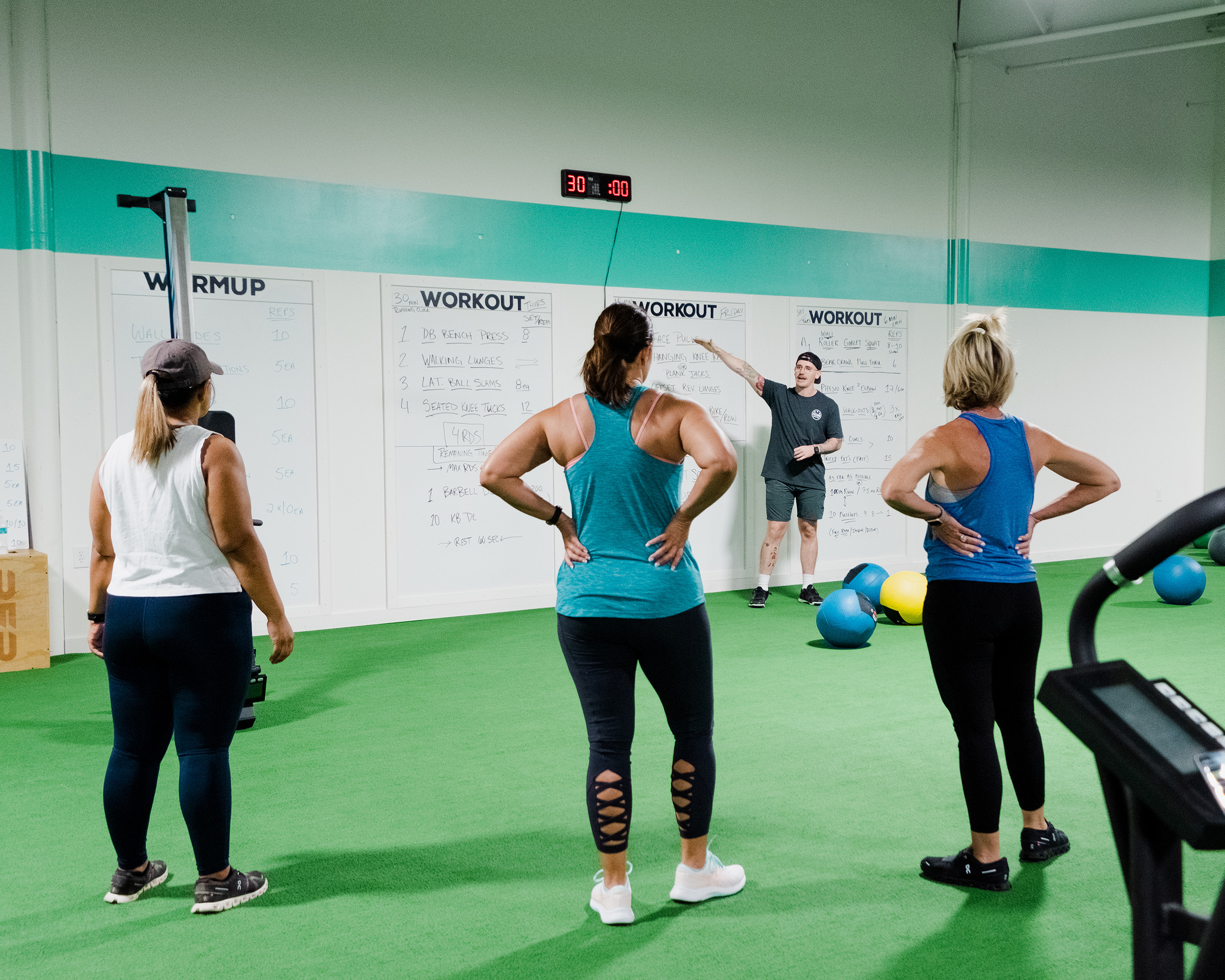 Group Session Training
In 541 Adult Fitness, the Group Training sessions are all about helping you become a healthier and stronger version of yourself. Each day is a different style workout so you never get bored of doing the same thing over and over again.  Group Training is a high energy and community building environment where you can laugh, sweat and make new friends all in 45 minutes!
What is included in the Group Training membership?
Our Group Training membership focuses on the three pillars that help you achieve your goals : fitness, accountability and nutrition.
Included in the membership is:
Access to Acme's Accredited Fitness Professionals
Nutrition Gameplan, Recipes and Coaching Guidance
90-day in-person Accountability Consultations
Monthly Member Challenges and InBody Scans
Weekly Accountability Check-ins
Access to our Member Exclusive Facebook Group
Quarterly Community Building  Member Events
Options ranging from 2 sessions per week to unlimited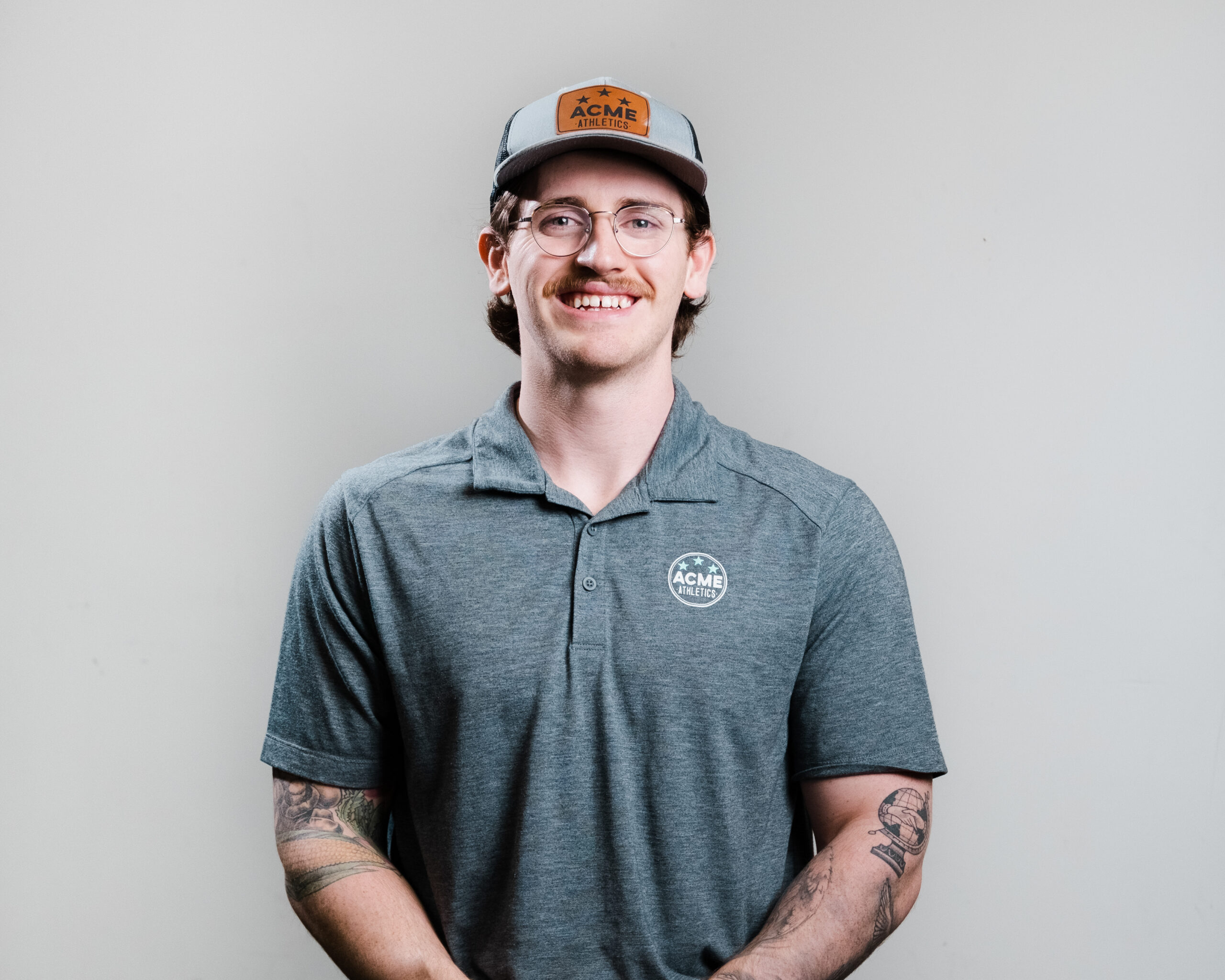 Brandon Anderson
Coach Brandon has been here since the beginning stages of the Adult Fitness program. He started as an Accountability Coach/Trainer and is now the Coordinator of Adult Fitness. Brandon is from a small town in West Tennessee called Camden. Fun fact, he attended UT Knoxville Culinary School and once owned a food truck! Brandon chose Acme Athletics due to the family oriented environment it has as well as the community atmosphere that it holds! Brandon has a passion for making fitness and nutrition an enjoyable experience and a key point in your life! He is excited to see the program grow in 2023 and can't wait to help you achieve your goals!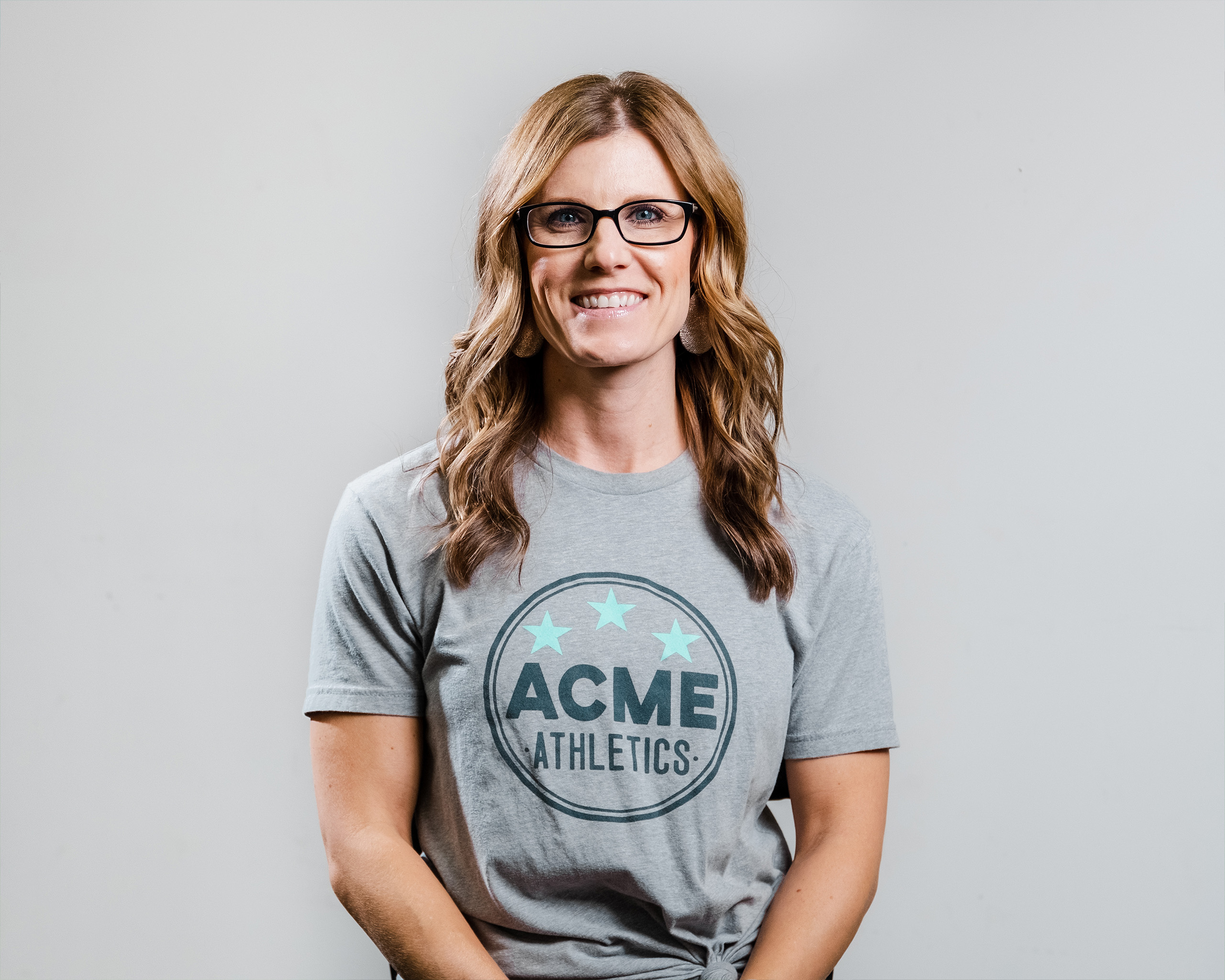 Amber Youngs
Amber has been with Acme Athletics since July 2022. She has been married to her husband for 18 years and they have two teenage boys. Her family is very sports oriented. You can find them in a gym or on a field most days of the week. Amber has been a hairstylist for 22 years but has always had a love for fitness, nutrition and weight lifting. She loves helping people reach their goals. She will be your biggest fan and help you anyway she can! Come check out the Acme Athletics Adult Fitness program, we are more than "Just a gym!"
Dawson Darnell
My name is Dawson Darnell, my love for sports and wellness began when I went into highschool, at the time I weighed 250 pounds and I decided it was time to do something about it, so I began doing light cardio and focused on nutrition and ended up losing 100 pounds. Later, I got a job at the YMCA as a lifeguard where I was introduced to weight training by the fitness director of the facility, the hobby eventually turned into a passion and I wanted to be able to help people who are in the same situation I was when I was going into highschool, my family wasn't exactly the most fitness-oriented and I wanted to end that cycle, I began to research careers in the fitness field, then when COVID began I decided to devote my free time to studying for the Personal Training exam along with my certification in exercise and behavior change I then obtained those certifications through the National Academy of Sports and Medicine in the Summer of 2021. I Personal Trained through the YMCA and Austin Peay State University for about a year and a half, through Benton Lewis I discovered ACME Athletics and I immediately fell for the environment and how community driven the facility was along with how everyone worked together in order to meet goals.
See What Our Members Are Saying…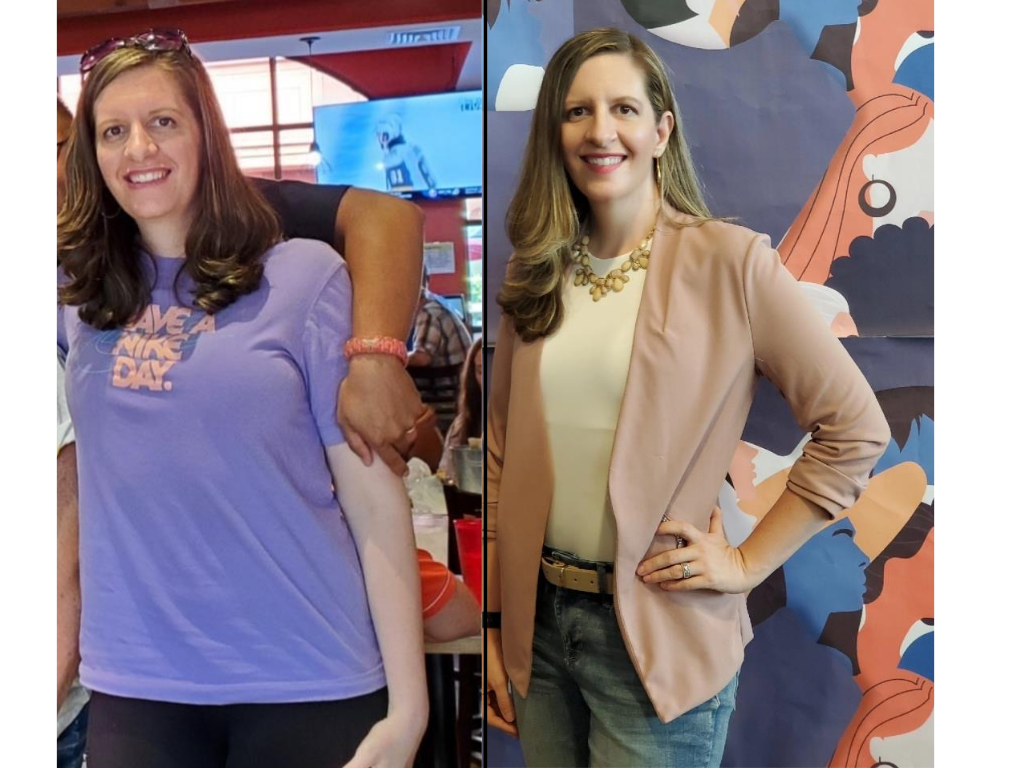 "I'm a young breast cancer survivor who was in the best shape of her life before diagnosis. I went through chemo, radiation, and multiple surgeries, and I had lost a majority of my progress from my previous fitness routine. As I recovered from cancer and started working out again, I was trying to do it by myself. It wasn't as much fun, and results were minimal. I knew I needed to make changes, but it felt overwhelming."
When I heard about the adult strength and conditioning program at ACME, I thought, "They probably won't understand what I've gone through, but maybe I'll learn some new things."
Not only have I learned some new things, but I've made friends, I've had healthy accountability, and I've seen meaningful results that were advantageous to my overall well-being. I'm benefiting from the expeditious gains in my strength and endurance, and I'm feeling more confident and in control of my health. The feedback I've received from my coaches hasn't been shame-based or pejorative, and my concerns have been met with empathy and a willingness to understand.
The adult strength and conditioning program at ACME provides support to me as a whole person, and it's one of the best things I've done for myself in my post-cancer care."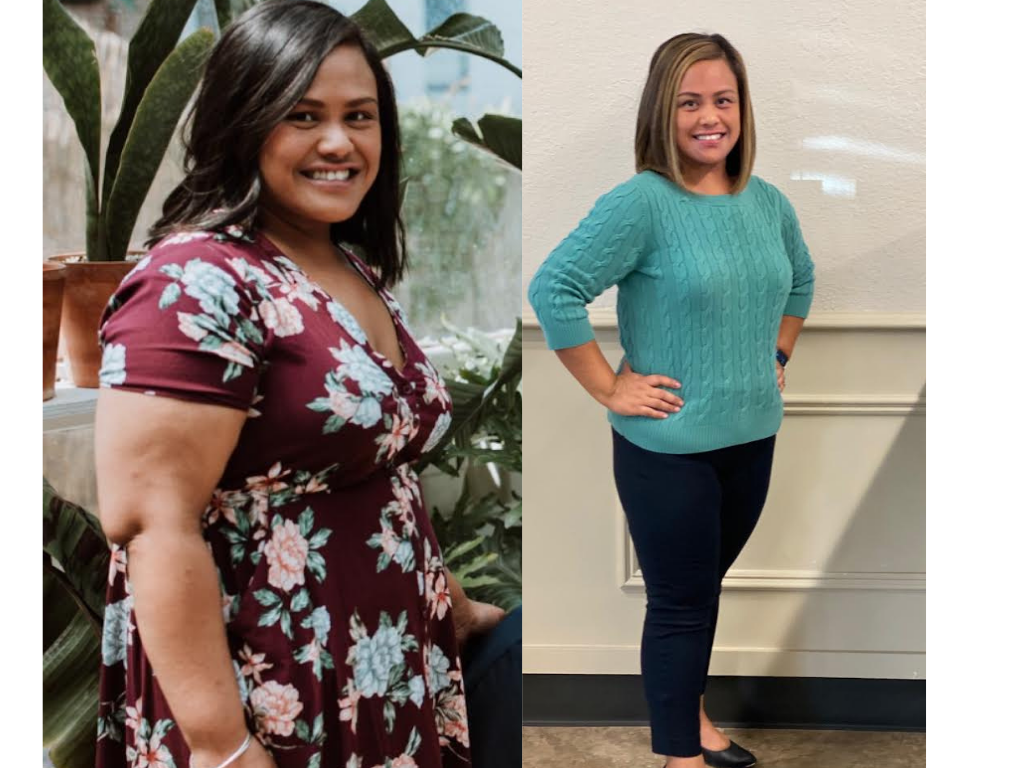 "Acme's adult fitness program is hands down the most rewarding strength and weight loss program I've ever participated in! One on one training can be intimidating! Acme's program and their trainers are far from intimidating. All of the trainers are great motivators and are passionate about helping you meet your fitness and health goals. Over the past 3 months they've helped me understand nutrition is crucial. Along with the healthy eating tips and exercising, I've dropped 4 pants sizes! I've went from a 2XL down to a L/M fit in clothes. Do yourself a favor and check this place out! This is a wonderful facility that encourages and praises individual success!"
Scheduling is Simple, Easy, & Flexible
Sessions are offered 6 days a week & we have many options to fit your schedule.