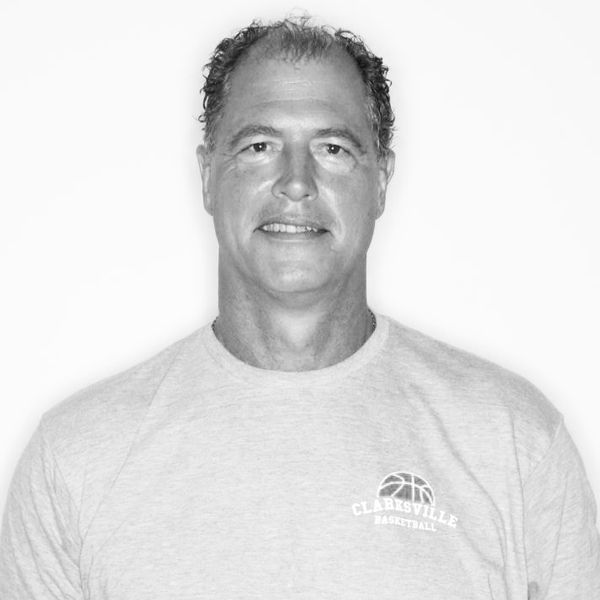 Ted Young
Basketball Director
Not only a Clarksville native, Ted Young is also an internationally accomplished, professional basketball player and coach. He first achieved notable success in being named a High School All-American Player during his time as a student athlete at Clarksville High School, where his jersey remains officially retired. After a four-year starting career with the Vanderbilt University Commodores, Ted toured throughout Asia and the Pacific as both a professional player and coach. Ted Young is truly inspired to commit his inexhaustible expertise to the growth of Clarksville's basketball community at Acme Athletics.
ACHIEVEMENTS
Thirteen Coach-of-the-Year Honor & Awards

Nine District Titles
Six Region Titles
Six State Tournament appearances
Named High School All-American Player
Four-year starter at Vanderbilt University in the SEC (Class of 1983)
Nine-year professional career in Japan and 3 years as player/coach
Trained 3 player-of-the-year candidates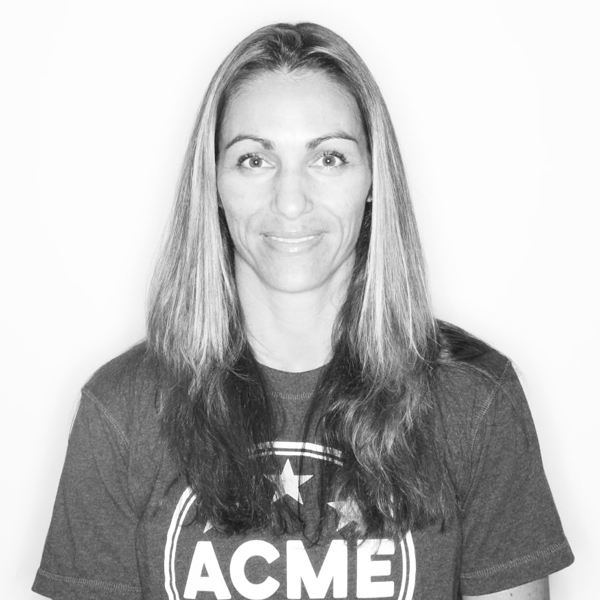 Jen Garinger
Volleyball Director
Originally from Phoenix, Arizona, Jen Garinger has exhaustive experience in volleyball. She first came to Clarksville with her family in 2006, by way of Ft. Campbell. Since then, she has spent much of her time coaching high school and club volleyball in the Clarksville area, where her teams competed in district and regional championships. Jen was twice named District 10AAA Coach of the Year, in 2012 & 2013. Coach Garinger hopes to continually grow Clarksville's commitment to excellent volleyball through her expert guidance at Acme Athletics.
ATHLETIC EXPERIENCE
Various Adult indoor and sand tournaments (2000-present)

USAV, Adult Nationals (Minneapolis, Atlanta, New Orleans, & Phoenix)

University of Louisiana Lafayette (1996-97)

Scottsdale Community College (1994-95)

Arizona Juniors Volleyball Club (1990-94)


Central High School (1990-93)
PROFESSIONAL EXPERIENCE
Art of Coaching Volleyball Member  (December 2015 – Present)

CrossFit Trainer – Level 2 (Certified February 2015)

CF Kids (Certified 2012)

Clarksville Volleyball Club (2015 – Present)

Clarksville Volleyball Youth League, Clinics & Camps (2012 – Present)

Davidson Academy, Lady Pumas (2014-15)

Pat Powers Camp, Assistant Coach (2014)

Club West VBC, Clarksville Club Director (2012-14)

Kerri Walsh-Jennings Camp, Volunteer Coach (2013)

Alliance VBC, Clarksville Club Director (2009-12)

Rossview High School, Head Volleyball Coach (2006-07 & 2011-13)

Club Red 15U (AZ), Assistant Coach (2007-08)

AZ Sky 15U, Assistant Coach (2009-10)

AZ Sky VBC, Club Director (2005-06)

Mid South Volleyball Academy 18U, Head Coach (2006)

NJCAA DII Championship, Site Director (2005)

FAVA VBC (NC), Volunteer Coach (2005)

Scottsdale Community College, Assistant Coach (2003-05)

Arizona Juniors VBC 12U, Head Coach & Tournament Director (2002-04)


Rocky Mountain VBC, Director & Head Coach (1999-02)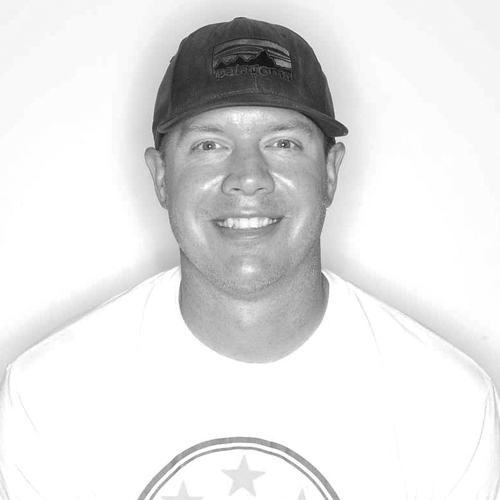 Caleb Slaughter
Baseball Coach
Caleb Slaughter is a Clarksville native with an apparent passion for baseball. He graduated from Northwest High School 1992 and began his college baseball career by signing with Austin Peay State University. He has since played professionally for various organizations, including locally for Clarksville Coyotes. Caleb is a husband of 20 years to his wife, Brandy, and a father to two sons. Caleb is excited to use his extensive baseball experience and expertise to give back to the city in which he was born and raised!
ATHLETIC EXPERIENCE
Northwest HS grad (1992)
Signed with Austin Peay (1992)
Rend Lake Community College (1993)
Vol-State Community College (1994-1995)
Junior College World Series (1995)
Lincoln Memorial University (1996)
Played professionally for five different organizations (1996-1999)
PROFESSIONAL EXPERIENCE
Coached hitters/catchers in Vol-State CC World Series (1998 -1999)
Private Instructor (2000- 2011)
Batters Box Indoor Facility (2012-2013)
Northwest High School Assistant Coach (2013)
Sports Dr. Sports Facility (2013-2016)
ACME Training Facility (2016 -Present)
Associate Scout San Diego Padres / Tennessee & Southern Kentucky (2012-Present)
KJ Storz
Softball Coach
Originally from Salem, WI, Coach KJ Storz comes to Acme Athletics with several years of both playing and coaching experience. She played college softball for the University of West Alabama (UWA) from 1997-2001. Then while completing her Masters Degree in Physical Education she was the pitching and outfield coach for UWA. She then moved to Elon, NC where she was the Assistant Coach for Division 1 Elon University. There she worked with pitchers, catchers, slappers and outfield. After spending 10 year coaching college softball she moved to Clarksville in 2009 and became the head coach of the West Creek High School softball team. Coach Kj is currently a PE teacher at Carmel Elementary and continues her passion and love for the game and teaching young athletes by coaching at Clarksville National Softball League. She is excited to work with Acme Athletics to continue to grow softball athletes.
PLAYING EXPERIENCE 
Westosha Central High School (CHS) – 1993-1997
University of West Alabama – 1997-2001
4 Year letter winner at UWA
Inducted into CHS Athletic Hall of Fame – 2017
PROFESSIONAL EXPERIENCE
Assistant Softball Coach/Pitching Coach at the University of West Alabama – 2001-2004
Assistant Softball Coach Pitching, Slapping, Outfield Elon University 2004-2009
Head Softball Coach West Creek High School 2009-2011
Clarksville Nationals Coach 2016-2019