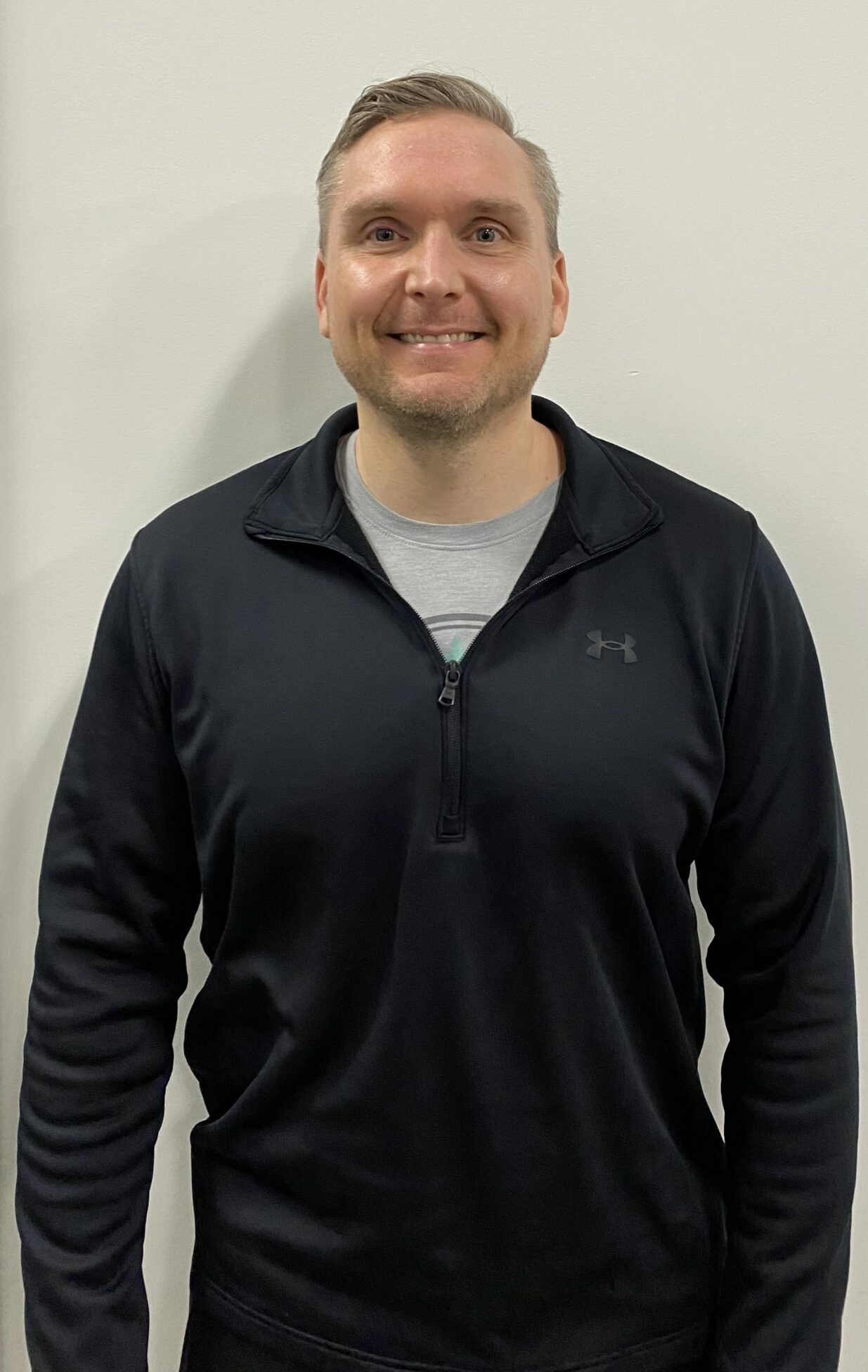 Dawson Darnell
Director Of Fitness
Experience
Strength Coach and Personal Trainer for 12 years
4 years of experience as Personal Training/Gym Manager
Led Corporate Wellness Programs among Military, Fire, Police, Financial Services, and CEMC Power Company with concentrations in Injury Prevention, Body Transformation, and Nutrition Counseling
Health Coach for Corporation using Motivational Interviewing for 2 years
Previous High School Strength and Conditioning Coach for Wrestling and Baseball Athletes
Selected Trainer for Emory's Wounded Warrior Program in Atlanta, GA
QUALIFICATIONS 
Bachelor of Science in Biology from Austin Peay State University

Master of Science in Health and Human Performance with emphasis in Health and Wellness Leadership
Certifications
NSCA Certified Strength and Conditioning Specialist (CSCS)

PTA Global Behavior Change in Exercise, Certified Personal Trainer

Functional Movement Screen, Level I and II

Burgener Strength Weightlifting Coach, Level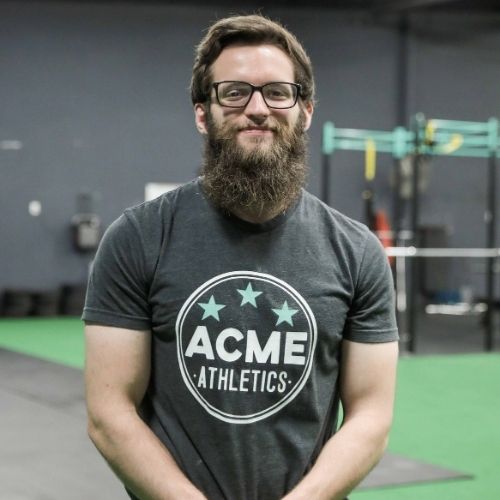 Eyan Pope
Coach
Born and raised right here in Clarksville, TN., Eyan began his athletic career at age 7 with football, 4 years high school (All-District Linebacker as a senior), 1 year high school wrestling, 4 years college football at NCAA DII level as a linebacker and defensive end, and 3 years collegiate cheerleading. Eyan realized his passion for fitness and performance early in high school and after his athletic career ended, he realized he had an opportunity to bring elite athletic performance and strength training to the city of Clarksville. It is his goal to not only develop top-tier athletes in his hometown but to help athletes develop healthy fitness and lifestyle habits that they can carry with them for the rest of their lives. Eyan aims for his athletes to develop the confidence they need to achieve any athletic, fitness, or health goal they dream of.
QUALIFICATIONS 
Bachelor's of Science in Exercise Science & Kinesiology with an emphasis in Health & Fitness Leadership from Kentucky Wesleyan College in Owensboro, KY

USA Weightlifting (USAW) Level 1 Sports Performance Coach

CrossFit-L1 Certified Coach
PROFESSIONAL EXPERIENCE
Coaching fitness & athletic performance in all age groups for 6+ years

University of South Alabama Football Strength & Conditioning

CrossFit Rugrats (fitness specialized towards youth)

Owensboro CrossFit (fitness specialized towards all age groups from youth to adult)

Coaching fitness & athletic performance in all age groups for 6+ years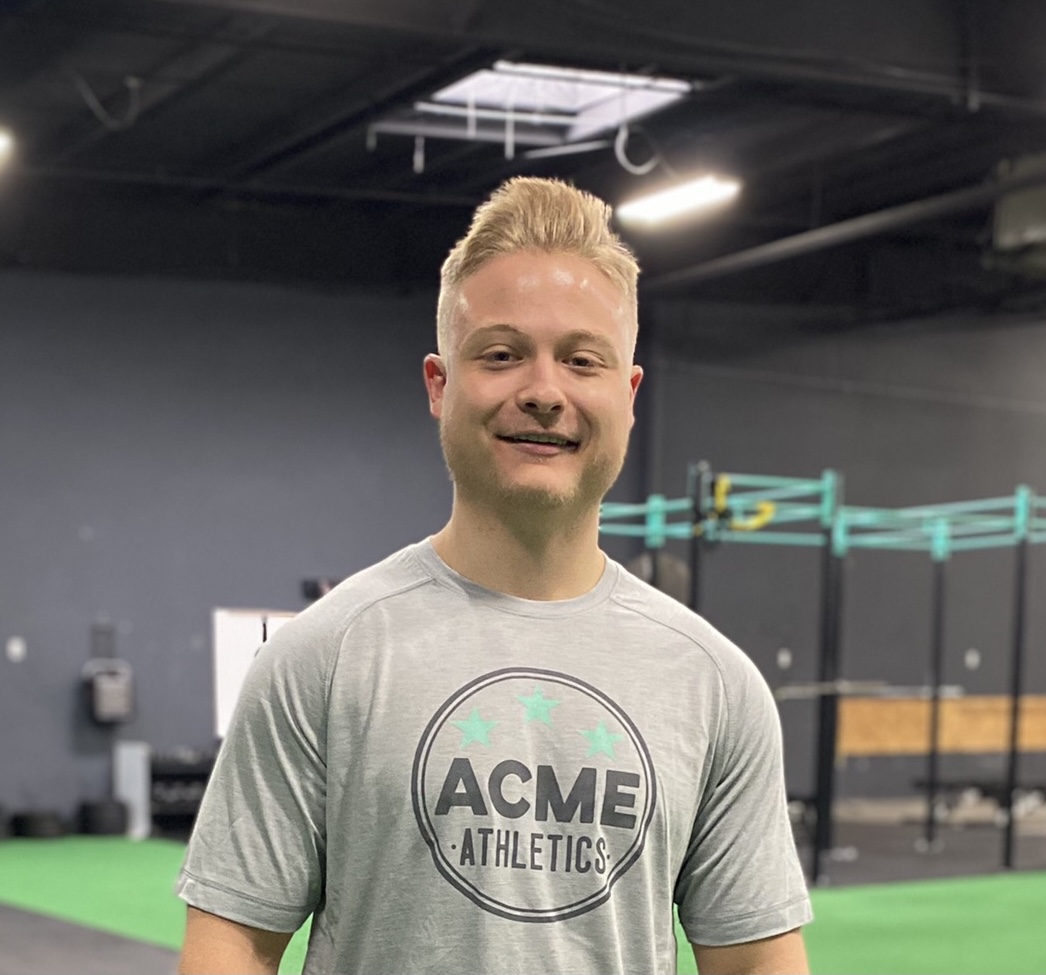 QUALIFICATIONS 
USA Weightlifting Coach 

Nationally Qualified Competitive Powerlifter 

Strength and Conditioning Coach
Strength History 
Totaled 1316 pounds in a USAPL powerlifting meet where he:

squatted 468 lbs
bench pressed 320 lbs
deadlifted 529 lbs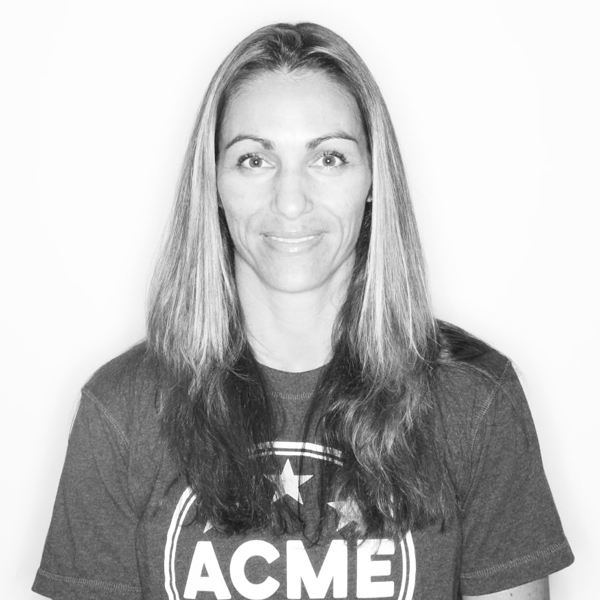 Jen Garinger
Volleyball Director
Originally from Phoenix, Arizona, Jen Garinger has exhaustive experience in volleyball. She first came to Clarksville with her family in 2006, by way of Ft. Campbell. Since then, she has spent much of her time coaching high school and club volleyball in the Clarksville area, where her teams competed in district and regional championships. Jen was twice named District 10AAA Coach of the Year, in 2012 & 2013. Coach Garinger hopes to continually grow Clarksville's commitment to excellent volleyball through her expert guidance at Acme Athletics.
ATHLETIC EXPERIENCE
Various Adult indoor and sand tournaments (2000-present)

USAV, Adult Nationals (Minneapolis, Atlanta, New Orleans, & Phoenix)

University of Louisiana Lafayette (1996-97)

Scottsdale Community College (1994-95)

Arizona Juniors Volleyball Club (1990-94)


Central High School (1990-93)
PROFESSIONAL EXPERIENCE
Art of Coaching Volleyball Member  (December 2015 – Present)

CrossFit Trainer – Level 2 (Certified February 2015)

CF Kids (Certified 2012)

Clarksville Volleyball Club (2015 – Present)

Clarksville Volleyball Youth League, Clinics & Camps (2012 – Present)

Davidson Academy, Lady Pumas (2014-15)

Pat Powers Camp, Assistant Coach (2014)

Club West VBC, Clarksville Club Director (2012-14)

Kerri Walsh-Jennings Camp, Volunteer Coach (2013)

Alliance VBC, Clarksville Club Director (2009-12)

Rossview High School, Head Volleyball Coach (2006-07 & 2011-13)

Club Red 15U (AZ), Assistant Coach (2007-08)

AZ Sky 15U, Assistant Coach (2009-10)

AZ Sky VBC, Club Director (2005-06)

Mid South Volleyball Academy 18U, Head Coach (2006)

NJCAA DII Championship, Site Director (2005)

FAVA VBC (NC), Volunteer Coach (2005)

Scottsdale Community College, Assistant Coach (2003-05)

Arizona Juniors VBC 12U, Head Coach & Tournament Director (2002-04)


Rocky Mountain VBC, Director & Head Coach (1999-02)
KJ Storz
Softball Coach
Originally from Salem, WI, Coach KJ Storz comes to Acme Athletics with several years of both playing and coaching experience. She played college softball for the University of West Alabama (UWA) from 1997-2001. Then while completing her Masters Degree in Physical Education she was the pitching and outfield coach for UWA. She then moved to Elon, NC where she was the Assistant Coach for Division 1 Elon University. There she worked with pitchers, catchers, slappers and outfield. After spending 10 year coaching college softball she moved to Clarksville in 2009 and became the head coach of the West Creek High School softball team. Coach Kj is currently a PE teacher at Carmel Elementary and continues her passion and love for the game and teaching young athletes by coaching at Clarksville National Softball League. She is excited to work with Acme Athletics to continue to grow softball athletes.
PLAYING EXPERIENCE 
Westosha Central High School (CHS) – 1993-1997
University of West Alabama – 1997-2001
4 Year letter winner at UWA
Inducted into CHS Athletic Hall of Fame – 2017
PROFESSIONAL EXPERIENCE
Assistant Softball Coach/Pitching Coach at the University of West Alabama – 2001-2004
Assistant Softball Coach Pitching, Slapping, Outfield Elon University 2004-2009
Head Softball Coach West Creek High School 2009-2011
Clarksville Nationals Coach 2016-2019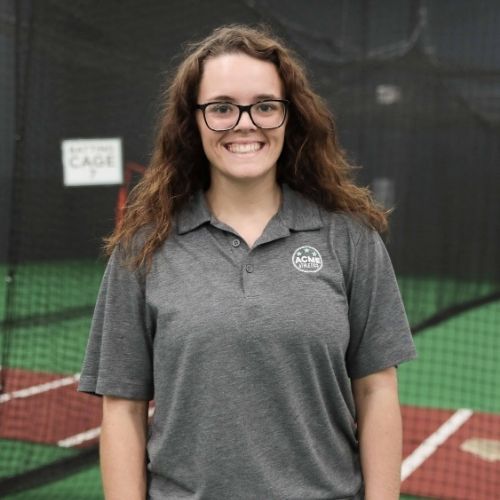 Shelby Gibson
Volleyball Coach
A Clarksville native that is very passionate about all sports. She graduated from Clarksville High School in 2019, where she played softball and volleyball. Shelby is attending college at Austin Peay State University and completing a major in mathematics and Statistics with a minor in Education. She is an assistant middle school softball coach at Richview and is also a volleyball coach here at ACME. Shelby Gibson is ready to help children grow in their physical skills and improve their athletic abilities.
ATHLETIC EXPERIENCE
Clarksville HS varsity softball (2016-2019)
4 Year letter winner at CHS
Clarksville HS varsity volleyball (2017-2018)
PROFESSIONAL EXPERIENCE
Assistant Softball Coach at Richview Middle School
Head Coach of a 14U Travel Softball Team (2019)
Assistant Volleyball Coach at ACME Athletics
Private Instructor (2019-Present)